Scorer Recruitment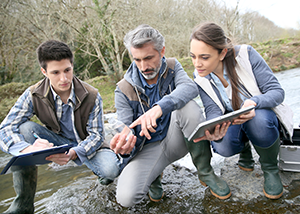 Interested in working with like-minded individuals who share your passion for education?
We are continually seeking experienced educators and administrators to work on a temporary basis as professional scorers.
All scoring activities are being conducted remotely, except for the Braille scorers who would utilize the regional scoring facility located in San Antonio, Texas. Our experienced staff will provide thorough on-the-job training in our virtual scoring platform to help ensure your success in this stimulating and challenging line of work.
The links below provide information on the qualifications and the application for current opportunities:
Pearson is an Equal Opportunity and Affirmative Action Employer, and a member of E-Verify.
All qualified applicants, including minorities, women, protected veterans, and people with disabilities, are encouraged to apply.
Need More Time?
Your Session is about to expire in seconds.
To continue your session, select Stay Signed In.
---

Top of Page
Copyright © Pearson Education, Inc. or its affiliate(s). All rights reserved.
Pearson, 300 Venture Way, Hadley, MA 01035